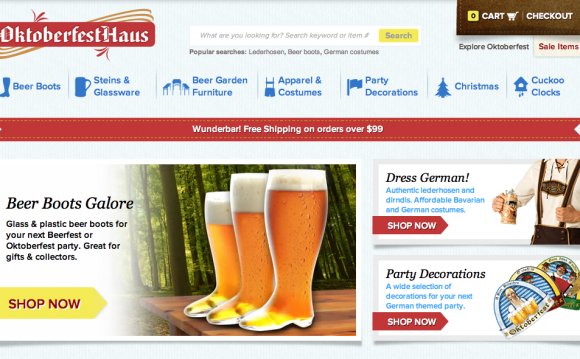 Setup Crew (FULL)
Hours Required: Friday 12noon-5pm (staff meeting Friday around 430pm) and Saturday 8-12noon. BOTH REQUIRED.
This crew will be putting up signage, placing all brewery supplies at appropriate tents, installing tables and chairs for Hospitality area, staffing the Hospitality area (on Saturday morning only), preparing the Front gate tables, etc. Heavy Lifting may be involved.
Hospitality Crew (FULL)
Hours Required: Saturday 10:00am - 4:30pm
Crew will serve food and beverages to Oktoberfest staff, volunteers, and breweries. There will be light clean-up needed after food service is complete. NEW THIS YEAR – Hospitality will be in a tent on the festival grounds and will not be air conditioned.
Arrive onsite by 10:30 AM. (Team Captains on site by 10 AM)
Hospitality will be provided in a tent on site this year. No inside (air conditioned) area will be available. You should enter the site via the volunteer entrance. Your team captain(s) will direct you as to what needs to be done when you arrive.
These are the general tasks you will be performing:
1. Lunch (11:15 AM to 3:30 PM)
a) Assist food sponsors with set up on serving tables b) Break down breakfast items and place in one area on one table c) Direct people into organized lines for lunch service d) Use a black Sharpie to mark wristband of person as they pick up plate for lunch e) ONLY volunteers serve food. Give appropriate portion sizes f) Restock lunch food as needed g) Maintain hot food by replacing sterno burners as needed h) Keep food covered when not being served i) Maintain clean sitting tables and serving tables j) Use discretion when people ask to fill plates for co-workers (Brewers only) k) Manage trash by replacing bags as needed. Filled bags should be tied off and taken outside of the tent
2. We will not provide lunch delivery this year 3. Clean up (3:30 – 4:30 PM)
a) Package remaining food and prepare for delivery to a shelter b) Clear and wipe all surfaces c) Gather and clean all CBM buckets, coolers, and re-useable containers/food items and stage in one location to the side of the tent d) Break down the tables and chairs and stack them on one location as directed within the tent
ONLY PEOPLE WITH A YELLOW WRISTBAND MAY ENTER AND PARTAKE IN THE HOSPITALITY FOOD AND BEVERAGE.
PEOPLE WILL ONLY BE ALLOWED TO GO THROUGH THE FOOD LINE ONE TIME AND WILL HAVE THEIR WRIST BAND MARKED WITH BLACK SHARPIE AT THE START OF THE LINE.
Volunteer Entrance Crew (FULL)
Hours Required: Saturday 8:00am - 3:00pm
Crew will check-in all volunteers and hand out volunteer information. Depending on demand, some team members may be shifted to support Brewer / Vendor Entrance Crew. Shift work may be initiated after 2 pm to assist late arrivals at Brewer / Vendor entrance.
Volunteer entrance will be at the side of the festival grounds near the parking lot. This crew will work in tandem with the Brewer/Sponsor/Vendor check in Crew. You will be outside and may be standing for much of your assignment. Please dress accordingly.
This crew will work at the direction of the Brewer/Vendor/Sponsor Entrance crew team captain and may be asked to assist in supporting that team. Members of the volunteer check-in crew may also be asked to assist with the shift work of late check-ins of Vendors and Sponsors.
1) All volunteer t-shirts will be handed out at the Wednesday Mandatory training class. Some exceptions will be made, but only a few. 2) Saturday morning, volunteers start to check in around 8:30 am, and should ALL be checked in by 1:00pm at the latest. The exception to this is the clean-up crew, which will be staffed by members of our selected charities. The assignment does not start until 5:30, but we will encourage them to arrive earlier. 3) Volunteers should show up wearing the official volunteer shirts
a. Team Captains wear a different shirt.
4) Form three different sign-in tables for speed, something like A-F, G-M, N-Z
a. Each volunteer will sign-in at volunteer table, verify with ID check if they did not sign in at volunteer training meeting. b. Provide volunteer with YELLOW wristband. c. Each volunteer will receive a nametag, a sampling glass, and event brochure. d. Each volunteer is given access to VIP/ Hospitality area during event.
5) ONLY actually volunteer may sign themselves in at table, NO one is to sign in their friend/ spouse, etc. 6) Wristband Identification:
a. YELLOW- Volunteer, Brewer, Sponsor b. RED –under age 21 or Vendor c. Green (only used at front gate) – Gen Admission Patron d. Gold (only used at front gate) – VIP patron
7) Sampling glasses are not replaceable, secure it while working! We only order one per volunteer / paying ticket patron. NO EXTRAS.
a. If the volunteer wants, place masking tape and write your name on the glass.
8) Volunteers are to wear staff t-shirts while volunteering. 9) Around 1:30pm, we will close the volunteer Check in desk, and determine who is a no-show for their assignment. Return the master list to the team captain so we can red-flag those volunteers for the next festival. 10) At the end of the shift, collect and dispose of any cardboard, paper, etc.
Special Ops Crew (FULL)
Hours Required: Saturday 12-6:30pm
Some members of this crew will drive golf carts and deliver product or remove trash throughout the day. Some members will patrol the site for full trash bins, full recycle bins, full dump buckets, and other general maintenance needs. SOME HEAVY LIFTING is possible.
This crew of 20-24 volunteers will patrol the entire area of Charlotte Oktoberfest festival grounds from about 12 noon until the end of the event. We typically work an hour on and an hour off which allows you to enjoy the fest every other hour. You will be placed on a sub-team of 2-3 people armed with a golf cart, two way radio, and trash bags. The tasks to be performed by this crew will evolve as the festival happens. All volunteers on this crew will be asked to self-initiate to get the jobs done while they are on duty. The following are just some of your responsibilities during the shift:
Drive a golf cart Deliver beer and ice to the appropriate table/tent Pull trash bags, replace liner, and haul to dumpster Haul recyclables to other dumpster Clear empty cases and bottles from behind the distributor tents Monitor free water stations around event grounds and clean up empty bottles or empty cases Empty dump buckets behind and away from the tents Replace rinse water dispensers as needed Answer questions and direct patrons to vendors and /or restrooms locations
Tools used during this Job: Trash bag liners, gloves, radio (1 per 2 man team), awareness, ability to lift up to 20 lbs, good shoes, smile on your face.
Band Crew (FULL)
Hours Required: Saturday 12-6pm
Crew is responsible for assisting the bands on and off stage as needed, band hospitality, crowd management, and limiting stage access. SOME HEAVY LIFTING is possible.
Volunteers for this crew are responsible controlling the environment around the stage. Your shift may involve lifting, standing, and being outside for a prolonged period of time. Please dress for these conditions accordingly. Some of the duties you might be asked to perform would be:
Provide security around the side steps of the stage during festival Keep patrons off the stage unless directed by Team Captain Stock the Bands area with bottled water, beer and snacks Help the band with teardown/ setup of equipment when directed by the band members, otherwise help by keeping the path and steps clear during moving of equipment Provide security around the bands staging and transition area Team Captain needs to pay the band at end of festival with check provided by CBM Treasurer
Support bands by managing merchandise tent near the sound system (select team members will be responsible for this item)
women hair loss
ashy brown hair
revair hair dryer
sassy pixie cut black hair
best shampoo for color treated hair
cute hairstyles for curly hair
burgundy hair dye
dark hair color ideas
ash grey hair
hair color wheel
lice eggs in hair
men hair style
hair cutters near me
best leave in conditioner for curly hair
black hair with red highlights
dark brown hair with caramel highlights
short hair styles 2020
hair machine cutter
why doesn't caillou have hair
80s hair bands
short hair wedding hairstyles
fine hair layered bob for thin hair
magenta hair
rose gold hair color
curls hairstyle for long hair
feria hair color
low fade curly hair
hair salons near me
hair salon near me
hair salon
short hair styles
hair store near me
hair cuttery
laser hair removal
dyson hair dryer
hair cuts
hair styles
hair
ingrown hair
gorilla glue hair
blonde hair
hair extensions
curly hair
hair salons
hair color ideas
purple hair
hair cut near me
short hair
balayage hair
layered hair
hair store
light brown hair
hair cut
red hair
hair color
hair clips
ombre hair
revlon hair dryer brush
auburn hair
extensions hair
hair braiding near me
hair dye
laser hair removal near me
wolf cut hair
brown hair with blonde highlights
natural hair styles
shoulder length hair
luvme hair
wavy hair
hair cuttery near me
hair style
brown hair
unice hair
long layered hair
4c hair
arctic fox hair dye
dark brown hair
short girl hair
short curly hair
african hair braiding
pink hair
blue hair
hair cuts for women
hair types
brunette hair
rice water for hair
hair styles for women
short hair styles for women
silver hair
hair colors
anime hair
hair stores near me
hair spray
hair straightener
Source: www.charlotteoktoberfest.com
RELATED VIDEO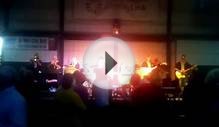 The Pinsetter Band at OktoberFest 2013 in LaCrosse, WI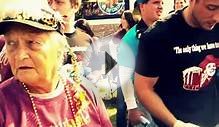 Grandma shotguns a Beer at Oktoberfest 2011 LaCrosse, WI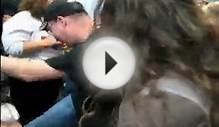 Dancing Jeff; Oktoberfest 2008; La Crosse, Wisconsin
Share this Post