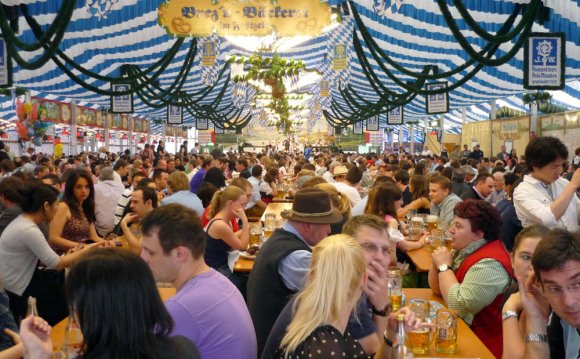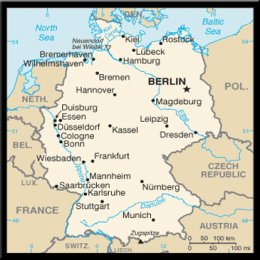 German Rail, German Festivals, German Beer!
Check out our trips below that include Germany.
September 14 - 24, 2011
9 nights - $2895, $635
Join us for our eighth, and best yet, Prague, Bamberg, and Munich trip. From impressive Prague, through medieval Bamberg, to festive Munich, we will explore favorite breweries (large and small) and great bars that serve a seemingly endless variety of beer. Fine, centrally located hotels, private coach and public transportation, great beer, and OKTOBERFEST make this a trip to remember. Click for details.
October 19 - 29, 2011
9 nights - $2845, $625
We'll travel from Amsterdam, through Belgium, via Brussels, to Germany - exploring and enjoying several distinct styles of beer and the great cities where they grew up. Dutch Lagers and a number of emerging microbrews, Lambic and the cornucopia of Belgian selections in Brussels, Kolsch in Cologne and Alt in Dusseldorf. The cities each offer centuries of history, great architecture, and vibrant culture... and really great places to drink beer. Stay in fine, well located hotels in each city. Enjoy locally guided city tours, brewery visits, and great beer meals. Travel by convenient public transportation, private beer bus and excellent international rail. Beer and rail and great cities - a very good mix. Click for details.
April 12 - 22, 2012
9 nights - $2895, $535
Experience the whole range of German beers and ride fast trains from Cologne to Munich on this exploration of Reinheitsgebot-land. Start with 3 nights in Cologne, spend 3 more in Bamberg and end the trip with 3 nights in Munich during Fruehlingsfest. Daytrips to Dusseldorf, the Franconian countryside, and a bit Southern Bavaria take us to the homes of Kolsch, Alt, Vollbier, Ungespundet, Hefeweizen, Dopplebock, Marzen and more. Discover the rich history of each city with locally guided walking tours, enjoy time on your own, and experience music and fun in a big beer tent! Click for details.
Mouse over the list to stop the scroll.
Belgium! Zythos Festival, Gent, Ardennes & Toer de Geuze -
April 14 - 24, 2016 - 9 nights
$2995, Single Rooms add $535
Farmhouse Ales of Belgium & France
Breweries & Distilleries of Scotland
July 13 - 24, 2016 - 10 nights
$3495, Single Rooms add $635
Beer Rafting on the Main Salmon
The Beery Soul of Ireland: Country Pubs & Craft Beer Dublin to Galway
September 1 - 11, 2016 - 9 nights
$3095, Single Rooms add $635
Czech Breweries & UNESCO Cities
September 1 -11, 2016 - 9 nights
$2895, Single Rooms add $485
The 3 Country 5 City Beer Adventure: Amsterdam, Nijmegen, Dusseldorf, Cologne & Brussels
September 8 - 18, 2016 - 9 nights
$3095, Single Rooms add $635
Prague, Munich Oktoberfest & Bamberg
September 14 - 24, 2016 - 9 nights
$2995, Single Rooms add $635
Beer, Cuisine & Culture of Northern ITALY!
September 14 - 24, 2016 - 9 nights - $3195, Single Rooms add $635
Prague, Munich Oktoberfest & Bamberg II
The Great Beers of Belgium
The Great Beers of Belgium with Brassigaume Festival
October 13 - 23, 2016 - 9 nights
$2995, Single Rooms add $585
Brussels, Antwerp, Gent & Brugge: All Dresssed Up for Christmas
university of san diego
east carolina university
personal management merit badge
seattle university
dillard university
jordan 9 university gold
university of houston basketball
st mary's university
west coast university
university of memphis
holy family university
coppin state university
soka university
oakland university
jackson state university football
university of utah
financial peace university
arizona christian university
maryville university
hertz farm management
st.johns university
chicago state university
arizona christian university
elmhurst university
wayland baptist university
tufts university
lead management
the coi management plan aims to:
american military university
virginia union university
northern kentucky university
tsinghua university
muskingum university
anger management film
wayland baptist university
long island university
oaktree capital management
doane university
maryland university
university blue jordan 4
lewis university
southern oregon university
university of florida
university of colorado
western connecticut state university
ryerson university
john brown university
university of louisville
loma linda university
jordan 9 university gold
villanova university
office management jobs near me
kennesaw state university
hamline university
heidelberg university
fitchburg state university
university of miami acceptance rate
duquesne university
washington state's university
humboldt state university
independence university
oxford university
cornell university
concord university
bridgewater state university
drew university
st thomas university
southern illinois university
mary baldwin university
stevenson university
university of west alabama
university of chicago
ohio dominican university
houston baptist university
texas southern university
clemson university
university of kentucky
tarleton state university
schreiner university
time management apps
annaly capital management
university blue dunks
webber international university
richmond university
university of hawaii
thomas edison state university
university of miami hospital
university of vermont
salve regina university
tuskegee university
debt management
university of colorado denver
madison university
fairleigh dickinson university
conflict management
towson university
clarke university
Source: www.beertrips.com
RELATED VIDEO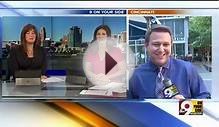 Cincinnati celebrates Oktoberfest 2014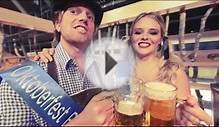 Oktoberfest Celebrations 2014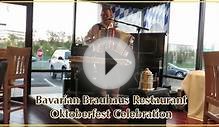 Bavarian Brauhaus Oktoberfest Celebration October 26, 2014
Share this Post