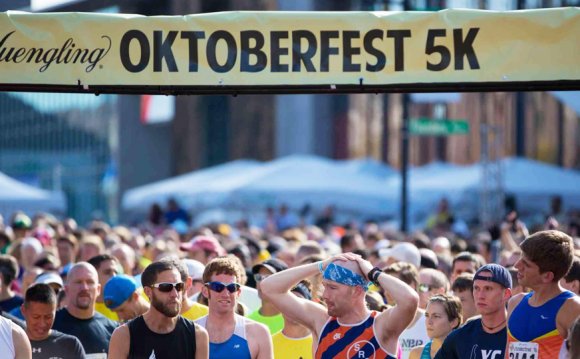 Yuengling Oktoberfest Coming This Fall
Pottsville, PA, August 2011 – D.G. Yuengling & Son, Inc. is pleased to announce the introduction of Yuengling Oktoberfest Beer to the marketplace this fall.
Yuengling Oktoberfest Beer will be the featured product at an authentic Oktoberfest celebration that will be held later this year on the site of the new ArtsQuest Center at the SteelStacks in Bethlehem, PA. This event is scheduled for the first 2 weekends in October; running September 29 thru October 2 and October 6 thru October 9. The event will be an authentic German Oktoberfest with a special Pennsylvania flair. Highlighting the event is the 130-foot by 260-foot Yuengling Festhalle tent, featuring waitresses dressed in dirndl outfits, Bavarian-style food, German and polka music, and Yuengling Oktoberfest Beer.
"We are excited to be working with ArtQuest for the launch of our new Oktoberfest product at the inaugural Oktoberfest event. We are confident that this authentic German event will prove to be a great atmosphere to introduce this brew, which is a tribute to Yuengling's German heritage" commented Lou Romano, Marketing Manager.
Copper in color, this medium bodied beer is the perfect blend of roasted malts just the right amount of hops to capture a true representation of the style. Yuengling fans that can not make it to the Oktoberfest event can enjoy the product at their local taverns, as Yuengling Oktoberfest will be available in ¼ and ½ Barrels to wholesalers in all markets beginning in late August.
Source: www.yuengling.com
RELATED VIDEO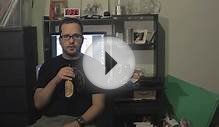 Bob Reviews Beers: Yuengling Oktoberfest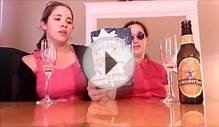 Beers with Colleen 2: Yuengling Oktoberfest and Ruffles ...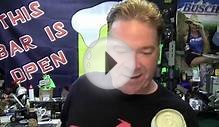 Yuengling Oktoberfest
Share this Post