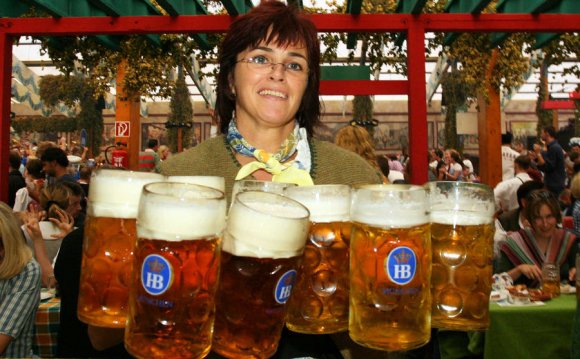 2. Armbrustschuetzen - Bull's Eye!
The Oktoberfest crossbow competition is considered one of the great Wiesn highlights. The marksmen have been letting it fly since 1895. But don't worry; this tent doesn't only feature marksmen and shooting. It is also especially comfortable and the proprietor Peter Inselkammer and his team will ensure that your physical well-being isn't neglected. Regardless whether you choose to sample the roast chicken, knuckle of pork or traditional sausages with sauerkraut, you're sure to hit the Bull's Eye each time!
Good company and great fun go hand in hand in this tent, which may also have to do with the excellent Paulaner beer. Last but not least, the Unterbrunner brass band music does their part by getting the visitors into the "groove".
3. Hofbrau Festhalle - World famous
The counterpart to the Hofbraeuhaus located in the city of Munich is also a huge tourist attraction at the Wiesn. The proprietors Margot and Gunter Steinbert know how to treat their guests well.
It is not uncommon to already find Mass glasses being raised to toasts and guests rocking back and forth to the music at midday. This is not least because Hofbrau guests come from all over the world. Americans and Austrians feel especially happy here.
4. Hacker Festzelt - Bavarian Heaven
The slogan is integral to the Hacker-Festzelt philosophy when surrounded by clouds and stars with a cold Mass (liter of beer) in the hand, you may feel as though you are truly in a "Bavarian Heaven".
The proprietors Christl and Toni Roiderer have really planned something special for all those in need of a break from brass band music this year every evening starting at 5:30pm, a Rock'n 'Roll-Band will perform and get the beat going.
5. Schottenhamel - Pure Tradition
The Schottenhammel is one of the most important tents of the Wiesn, as everything starts inside this tent. On the opening day of the Wiesn, at 12 pm on the dot, the mayor of Munich, Christian Ude will tap the first keg and call out "O'zapft is!" confirming that the tapping was successful. It is only after this that all other tents may begin to serve beer.
It's hard to believe that the Schottenhamel tent, which in 1867 was just a small beer booth with 50 seats, has become the largest Wiesn tent with circa 10, 000 seats. The Schottenhamel is the favorite hunting ground for Munich's young people who meet there to drink and party.
6. Winzerer Faehnd'l - A toast to Gemuetlichkeit (great fun)
A further place to meet celebrities at the Wiesn, which is in great part due to the fantastic atmosphere in this cozy tent. "emuetlichkeit" is a very important feature of the tent, and the proprietors Helga and Willi Kreitmair ensure that stays that way.
The Kreitmair's decorate their Faehnd'l with great care and authentic Bavarian details. It is here that many Oktoberfest visitors unexpectedly end up staying for a long time. The Blaskapelle Ruhmannsfelden provide for the right beer-atmosphere. Sing-along allowed!
7. Schuetzen-Festhalle - Under Bavaria's eyes
The Schuetzen-Festhalle with its 4, 442 seats is a mid-sized tent. The "Niederalmer" (music group) provide for a good atmosphere and many other surprises.
One thing, which has made this tent world-famous, is the sucking pig prepared in an authentic Bavarian manner in malt beer sauce and served with coleslaw. It is even served in the traditional "lukewarm" Bavarian manner and will melt in your mouth! Enjoy your meal.
8. Kafer Wies'n-Schanke - Celebrity meeting place and gourmet temple
No longer a secret celebrities from all over the world, and especially those from Munich flood into Kafer Wies'n-Schanke. That's no wonder since proprietor Michael Kafer has created an extremely comfortable and cozy retreat in his comparatively small tent at the Wiesn.
It's clear the gourmets are truly at home here and the delicious Kaefer- roasted duck is something that should not be missed.
9. Weinzelt - A glass of wine ...
The proprietors of the wine tent are the Kufflers. They have been a part of Munich's gastronomy scene for a long time, and know very well what Wiesn visitors will appreciate.
10. Lowenbraeu - A lion marks the spot
A favorite meeting place which cannot be overseen. The entrance to the Lowenbraeu tent is decorated with a massive lion, which is 4.50 meters high. Don't be scared when the king lets out an authentic sounding roar every couple of minutes.
It is no surprise that this beer tent is the meeting point for fans of the TSV 1860 Munich soccer team as they are also called "Lions". If you are searching for extraordinary hospitality and a bombastic atmosphere, you're guaranteed to find it here!
11. Braeurosl - True Wiesn tradition
The Heide family has solidly managed the tent "Braeurosl" for seven generations. The name of the tent originates from the daughter of the brewery owner Pschorr.
Entertainment is of great importance in this tent. A yodeler, who answers to the name "Braeurosl" during the Wiesn (in honor of Rosi Pschorr), ensures a good atmosphere and traditional Bavarian songs. But that's not all! Because when "Braeurosl" goes on break, the Luwig Thoma-Musicians take up the beat and pump up the heat.
12. Augustiner-Braeu - Family friendly and great fun
The proprietor of the Augustiner-Brewery, Manfred Vollmer has built up something very special during the course of the past sixteen years. This tent is considered to be the friendliest of all at Oktoberfest. The waiters/waitresses (almost) never forget to smile, regardless how busy or hectic it gets.
place in texas
energy entrepreneurs
cities in california that start with s
is development good
services development
what's a city
lagos
cheap vacations
three entrepreneurs
really good uplifting quotes
hackathon
cities in florida map
adults with developmental disabilities statistics
out on vacation
new mothers best business ideas
what was new york called
entrepreneurs events
vacation in
motor only
fintech in europe
quick and easy small business ideas
fintech bitcoin
is entrepreneur
local businesses to start
cities in alaska map
here the city
startup business funding in india
development of power
fintech topics
strategic investments
sweden fintech
fintech 2018
startup bill
entrepreneurs organization seattle
who are the entrepreneurs
developmental pediatrician tucson az
entrepreneurship theory and practice book pdf
own city
city life
city m o
tv vacation
people development
motor 50
he shan city
development bank of the philippines
social and economic development
25 motor
what is motion
cat inspirational pictures
real entrepreneur
same city
red vacation
life is motion
impact investing
lagos postal code 23401
money entrepreneurs
we are the city
motor 13
public private partnerships
i t development
startup grind
startup money
entrepreneur definition economics
kpcb
tips on staying motivated
it's a city
job in development
vacations clothes for women
startup grind charlotte
startup photo
crowdflower
fintech festival
cities skylines dlc
10k small business loan with 10% down
6 month milestones aap
business inspiration quote
post startup
city in
developmental psychology journals impact factor
how to stay motivated on a diet
vacation view
good city
new it development
startup sale
toast fintech
what is a development company
keeper of the lost cities
cocktail parties
funding startup companies
startup grind global conference 2018
i will be in or at city
women as entrepreneurs
startup nation ghid
entrepreneurship education and pedagogy
vacation test
development experience
city new haven
motor free
a just city
spiritual clarity quotes
information and development
places in florida with beaches
entrepreneur media
vacation file
startup.com movie
entrepreneurs band
developmental psychologist careers
startup shares
there is a lot i keep inside
fintech india
business entrepreneurs
men motion
vacation in the
vacation road
startup jobs san francisco
2 year development
with motor
motivational quotes about success
proud work quotes
entrepreneurship education curriculum
electronic commerce
no vacation for you
small and medium-sized enterprises
successful development
startup hours
positive inspirational quotes for the day
motor development definition psychology
s and the city
developmental disabilities jobs
businesses that open in afternoon
very city
data analytics
top entrepreneurs 2014
share vacation
post development
major cities in pennsylvania map
starting a business storefront for clothing and products for people with skin conditions
cities in florida state
music vacation
all about entrepreneurs
vacation 4 you
to development
your city
motion share
small new business
little d development
the development company
blockchain technology
deal done right. done on time. quote
developmental milestones chart pdf
tech company recruiters london
vacations hawaii commercial
should i do game development
startup high
where is the city
how to find and convert angel investors
development and
fintech week sf
10 motor
vacation things
entrepreneurs under 18
body motion
pm development
fintech risk
quotes about mastery
developmental milestones chart
motivational motto
entrepreneurs first
design entrepreneurs
development
moral clarity quotes
vacation photo
Source: www.munichsoktoberfest.com
RELATED VIDEO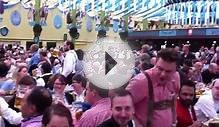 Beer hall, Oktoberfest, Munich, 2014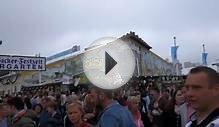 Munich, Germany - Part 5 - Oktoberfest Beer Halls ...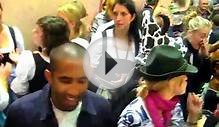 Crazy Oktoberfest Beer Hall
Share this Post