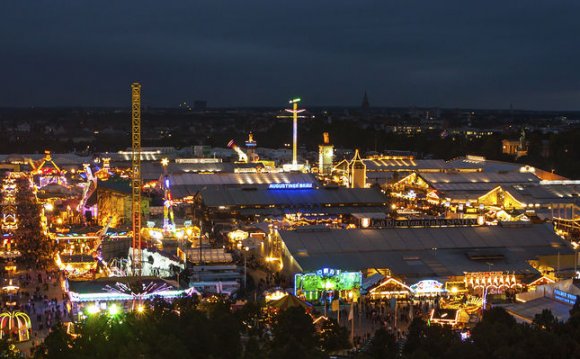 4. Re: Oktoberfest 2015
If you know you'll be traveling next year, you might just as well book your hotel right away. It's not too early. Look for a hotel on or - these websites only display the hotels that will still be available at the time you need it.
Yes, it's safe for a woman to walk around on her own or use public transportation. But of course, during Oktoberfest time, there will be quite a lot of Oktoberfest visitors on the train as well. They can't drive any more, after all. But I've never felt unsafe - I just don't like it much if say something or start singing. Just ignore them and sit with other sober people, of which there will be enough as well.
What I'd recommend, when in Munich:
Visit the Olympic Stadium. For a small fee, you can enter it, even if there's nothing going on. And it will make for some good photos. To get there, take the U3 subway (orange) to "Olympiazentrum", then walk through the car-free residential area near the park called "Olympisches Dorf". This is also something special that I wouldn't miss. I would have liked to buy an apartment there, but there aren't any on the market at the moment. I stupidly let pass the opportunity on one of them that was auctioned off, and now prices have increased by 20% or so (in just a year), and I'm out of the market.
Well. But I guess you didn't want to know that.
How about visiting the BMW factory? You can watch how cars are made on a factory tour. However, you need to reserve it well in advance. I visited the Audi factory in Ingolstadt and like it because I like to watch robots at works.
You should also take a stroll through the pedestrian area, maybe starting at Karlsplatz/Stachus (or even at Hauptbahnhof, it's not far), and continuing to Marienplatz. Make sure to check out "Oberpollinger" on the left-hand side, which is the most expensive department store in Munich that I know. Also on the left-hand sight is "Frauenkirche", the famous church with the two towers. Inside, there's a footprint of the devil. The devil was really angry that the church got built, that's why he stomped his foot and left the footprint. That's what the legend says.
Check out Hugendubel at Marienplatz, a giant bookstore. They may close it :-( Anyway, it still exists.
And have a look at Viktualienmarkt, a market with food from all over the world. Cross the street near Hugendubel, then don't follow the main street, but the little ones, and you'll get there.
There are hop-on-hop-off bus tours departing from the central station, and I'd take one if you've never been to Munich before. It will take you to all the sights.
If you can persuade your husband to leave the tents for a while, go to Englischer Garten, more precisely to Chinesischer Turm. There's a very nice beer garden there, too, where you can have a meal, some beer, and you might meet some locals - this is not a tourist place, but it's where people actually go during their lunch break or in the evening.
Source: www.tripadvisor.com
RELATED VIDEO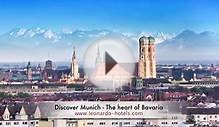 Leonardo Hotel München City Center I Munich Hotels ...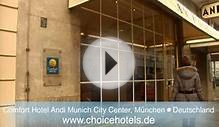 Comfort Hotel Andi Munich City Center - Erkunden Sie das ...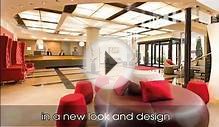 Leonardo Hotel Munich Arabellapark
Share this Post