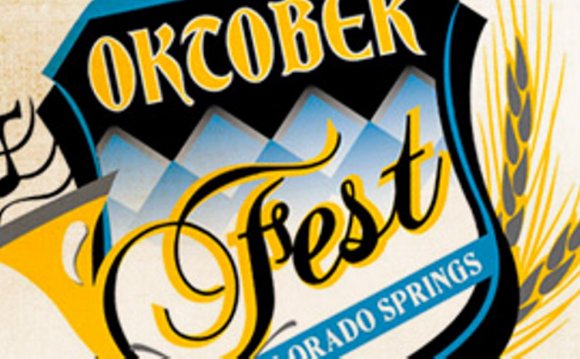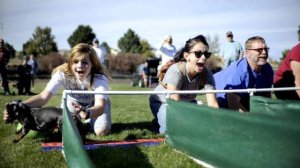 Caption + The Dachshund Dash gets underway at Oktoberfest 2014. Courtesy photo.
4-11 p.m. Friday, 11 a.m.-11 p.m. Saturday, 11 a.m.-6 p.m. Sunday, Sky Sox Stadium at Security Service Field, 4385 Tutt Blvd.; adult tickets: $12 day, $28 weekend pass; csoktoberfest.com
When John O'Donnell was a teen growing up in Security-Widefield south of Colorado Springs, the area's German influence was palpable enough to have earned it the nickname Kleine Deustchland.
"Because Fort Carson was here, so many American soldiers had been stationed in Germany after World War II and so many had married German ladies, " said O'Donnell, co-chair of the Colorado Springs Oktoberfest committee. "So many kids I grew up with had mothers from Germany. There are so many people of German descent in Colorado Springs, when we started doing this we got a good response from the German-American community."
The world's first Oktoberfest, held in 1810 in Munich, was a 16-day shindig celebrating the marriage of the Crown Prince of Bavaria. Namesake festivals now are held in communities worldwide, where the gatherings have evolved into a hearty celebration of German culture - dirndls and lederhosen, polkas, schnitzel, bratwurst and, of course, beer.
"We imported about 100 kegs of Paulaner. We'll probably go through close to 100 kegs over the weekend, " said O'Donnell, referencing the Munich-based Paulaner Brewery, which has supplied suds to the Mother Oktoberfest since its founding.
The Denver Kickers dance troupe will perform throughout the day Saturday and Sunday, and Denver-based Klaus Fragstein and The Prime Time Band will provide musical entertainment for an event that aims to appeal to all ages, O'Donnell said.
"So many people show up in costume, just like they did in Germany, and they'll bring the kids in costume, too, just like they did in Germany, " O'Donnell said. "We try to stay as authentic as we can. We try very hard to make the German-American community feel at home."
An Oktoberfest 8K run and German car and motorcycle show are on tap for Saturday, and the Dachshund Dash returns as a fun challenge for racing wiener dogs (and their owners).
In addition to a full lineup of food vendors selling signature German eats, this year organizers added a second pastry shop.
"For all that she brought last year, she ran out at noon on Sunday. This year there will be plenty, " O'Donnell said.
Source: gazette.com
RELATED VIDEO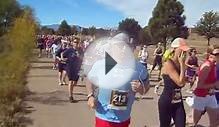 Start of the Oktoberfest 5K, Saturday, Oct. 20 in Colorado ...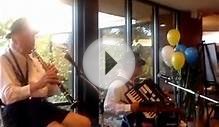 German Polka Band Denver CO Colorado Oktoberfest music ...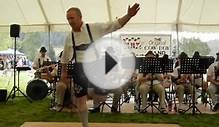 Oktoberfest 2012 in Colorado
Share this Post