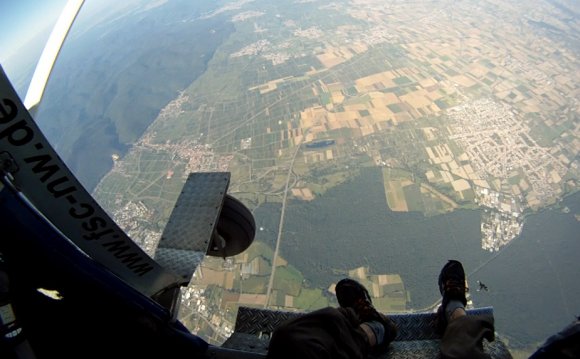 The dirndl is not only the internationally best-known German and Austrian dress - it is without any doubt also one of the most feminine and sexy dresses ever created!
Dirndl Dresses- The most feminine dress ever created
In German, "dirndl" literally means "little girl", and the tender diminuitive describes best how girls and women wearing a dirndl are perceived: as young and fresh as girls, and as feminine and sure of themselves as women in their best age! For centuries, the dirndl has been the trademark dress for women in the German-speaking Alpine region of the Alps, and notably in Bavaria and in Austria it is still considered the regional or national dress. Over the centuries, the dirndl and other costumes German have won many fans around the world - not least because each year, the most beautiful creations of dirdl and costume fashion are in full display at the world-famous Oktoberfest in Munich, and images of ravish women in stunning dresses are broadcast around the world.
A dress that continues to excite
WThe secret behind the lasting success of this Bavarian and Austrian traditional dress is simple: The dirndl lets every woman look her absolute best! A particular eye-catcher of this traditional Austrian and Bavarian dress is the breathtaking decolleté, which might quite simply be the most daring and most attractive decolleté ever designed! With its particular cut and its trademark low-cut neckline, the traditional German folk dress emphasizes a woman's decolleté in the most stunning way - and the dirndl's small waist emphasizes the wearer's femininity further! It is thus not surprising that men all around the world have been excited about Austria's and Germanys dress for centuries.
The Bavarian Dirndl- Steeped in tradition
As many elaborate details such as the traditional folkwear patterns prove, the dirndl is deeply rooted in the stromg traditions of the Alpine regions of Bavaria and Austria. However, traditional costume fashion has never stopped developing. A "tracht", as a traditional costume is called in German, might be a traditional dress, but that does not mean that a "trachte" cannot be modern and fashionable at the same time! The most important recent additions to dindl fashion are the midi and mini dirndls, which end just below respectively above the knee and have made this authentic dress particularly attractive for a younger clientele.
Visiting the Oktoberfest
For traditional costume fans in Germany, Austria and all around the world, there is no better occassion to watch the most elegant and beautiful examples of the traditional German folk dress than the Munich Oktoberfest. Millions of visitors atttend the world's largest festival each year, and most of them wear traditional clothes and dresses - local people and foreign guests alike! Bavarians just love it when foreign guests dress up in traditional German costumes. If you visit the Oktoberfest for the first time, you will soon find out that this great festival is simply more fun in a traditional dirndl than in everyday fashion!
Your dirndl costume
For all those visiting the Oktoberfest and who do not already possess a dirndl, the traditional costume German can either be bought or rented. Many people still choose their traditional dirndl in a local shop and enjoy trying on different dirndls before settling on the one they like best. Since finding a dirndl in Munich around Oktoberfest is not always easy, more and more visitors have taken to shop online for their dress outfit. And for those who are uncertain whether they should make the investment and buy an entirely new dirndl outfit, there is always the possibility to opt for a second hand dirndl or simply rent the traditional dress as well as skirts and dirndl blouses!
Source: www.oktoberfest-dirndl-shop.co.uk
RELATED VIDEO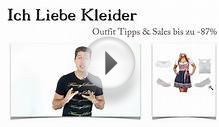 Dirndl 2016 Trends So hat Emma ihr perfektes Oktoberfest ...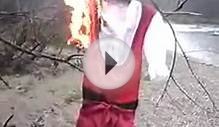 Dirndl brennt 3 Burning Dress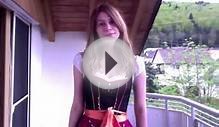 Dirndl - German traditional Girl Woman Dress - Ribbon ...
Share this Post