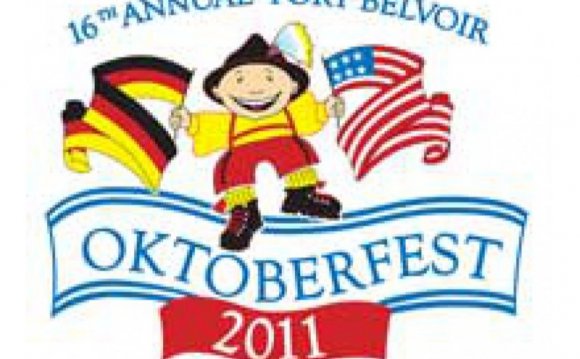 Q: When is Fort Belvoir Oktoberfest?
A:Thursday-Sunday, October 1-4, 2015
Q: Where is Fort Belvoir Oktoberfest?
A: Fremont Field, North Post of Fort Belvoir
Q: Is Fort Belvoir Oktoberfest free?
A: Entry to Fremont Field, Parking, Volksmarch, Music Entertainment, and entry to Bazaar are all free. A daily wristband must be purchased per person for all carnival rides. Food and Beer is not free and while ATMs will be on-site bringing CASH is encouraged for all.
Q: Who's allowed to come to Fort Belvoir Oktoberfest?
A: Once a year, Fort Belvoir Army Garrison opens its gates to the general public to celebrate Oktoberfest. That means, in addition to all regular Military Card Holders, the general public with a State Drivers' License (100% ID Check) and their Dependents can enter & enjoy this four-day festival celebrating all things German! Political activity is prohibited. All bags are subject to search.
Q: Which gate do I enter for Fort Belvoir Oktoberfest?
A: On Thursday-Sunday before 9 pm all Non-Military visitors must come in Tulley Gate. After 9 pm, all visitors must enter through Pence Gate. Lampert Gate will NOT be open for any incoming and exiting vehicle traffic for Oktoberfest 2015.

Q: Where do I park for Fort Belvoir Oktoberfest?
A: Several lots within walking distance are available for parking. A golfcart shuttle service for disabled individuals is available for assistance from parking lots.
Q: Is Fort Belvoir Oktoberfest a rain or shine event?
A: Yes; please follow DFMWR Facebookfor the latest updates on the condition of the fest site. By attending this event, you are assuming the risk of injury by inclement weather
Q: Can I buy individual tickets for carnival rides or do I have to buy the wristband? A: The wristband provides all-day unlimited rides but you may purchase individual tickets for $1.50 each. Each ride has a sign posted how many tickets is required to ride.
Please note also that the Jolly Shows Carnival reserves the right to determine at which point in the evening it is no longer going to sell wristbands but only sell individual tickets - it may determine that it is more efficient for getting customers through the lines & for customers to get the biggest bang for their buck to sell only individual tickets an hour or more before the end of the Carnival.
Q: Can I bring my dog?
A: All pets are prohibited on Fremont Field (service dogs are an exception), but dogs are welcome to take part in the 10K Volksmarch.
Q: Which day is the discount tickets for military?
Is there a Lost and Found? Is there a First Aid station?
A:Yes, the Oktoberfest Lost & Found is located in the white trailer behind the main fest tent performance stage. First Aid station is also located here.
Q: Are any MWR facility hours affected by Oktoberfest?
A: Yes, the Community Center and the LTS Office will be closing on Thursday (1 October) and Friday (2 October) at 5 p.m. and closed Saturday, October 3, to support the event.
16811 cityview place houston tx 77060
cityview at southside greensboro
salado cityview houston tx
vantage cityview
cityview homes guelph
texas cityview care center
cityview family practice
anniston at cityview
cityview kowloon hotel hong kong
cityview trolley tours boston reviews
cityview bowling lanes
cityview apartments north congress avenue west palm beach fl
the cityview kowloon
cityview place apartments reviews
cityview care center bryant irvin
holiday inn express cityview fort worth
cityview hotel stratford
cityview at the highlands lombard
cityview magazine knoxville tn
cityview hotel in hong kong
home2 suites by hilton fort worth southwest cityview
cityview condos for rent philadelphia
cityview apts houston
cityview trolley tours boston hours
cityview apartments in houston
rosemont cityview apartments marietta
cityview cheras
cityview lofts denver
cityview church fort worth tx
cityview trolley tours groupon
cityview hotel sunway
cityview best of the best knoxville
municipal software cityview
walmart cityview
cityview best of 2019
cityview condos philadelphia reviews
cityview lofts charlotte nc
amherst at cityview apartments 77060
cityview smiles dental vaughan
the cityview 23 waterloo rd
the cityview hong kong review
salado cityview
the cityview hotel kowloon
the heights at cityview fort worth tx
augusta at cityview apartments 77060
cityview hotel kowloon
cityview hotel hong kong pantip
chaktomuk cityview condo
healthsouth cityview rehab hospital
cityview pension house cebu city
cityview at southside greensboro nc
cityview care center jobs
cityview at southside apartments greensboro nc
courtyard cityview
cityview surgery center fort worth
cityview automotive
cityview nails
cityview boonkeng
cityview chiropractic mississauga ontario
cityview at the park austin tx
cityview condos knoxville
cityview diner
cityview bus
cityview classic cars fort worth
1 cityview lane quincy
cityview limo
16818 cityview place houston tx 77060
heights of cityview fort worth tx
5900 cityview blvd fort worth
cityview west apartments houston
cityview at 3rd
hk cityview hotel
cityview hotel antigua
midtown at cityview va beach
cityview chicago
cityview nursing and rehab
cityview baltimore
cityview homes vista hills
charleston at cityview
cityview apartments lombard
savannah at cityview apts houston tx
cityview nursing
Source: belvoir.armymwr.com
RELATED VIDEO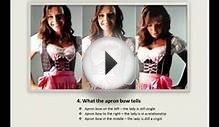 5 Fun Facts about Oktoberfest Dirndl Dresses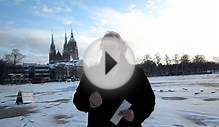 10 Facts about Oktoberfest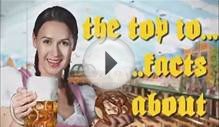 Top 10 Facts About Oktoberfest
Share this Post